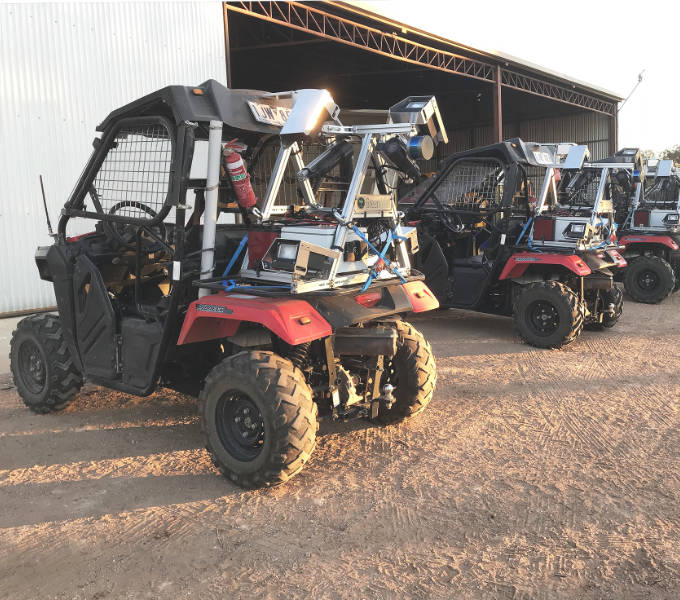 Effortless fruit counting.
Innovation to improve orchard outcomes.
Green Atlas Cartographer is the innovative combination of hardware and software that allows flower, fruit, weed, pest counts and tree structure to be quickly and accurately mapped over entire orchards.
With high resolution imaging and AI assisted mapping, our customers know every block and every tree, giving a clear advantage in managing the complete life cycle from flower to fruit, to maximise orchard profitability.
Cutting Edge Technology.
Mapping tree performance, across the entire orchard.
Quick and Accurate
Fast, repeatable performance
At 20km/h in apples to 50km/h in almonds, Cartographer can scan whole blocks in the time it takes field crews to count only a handful of trees. Operating at ground level, Cartographer scans the flowers and fruit on every tree, giving unmatched data coverage and accuracy.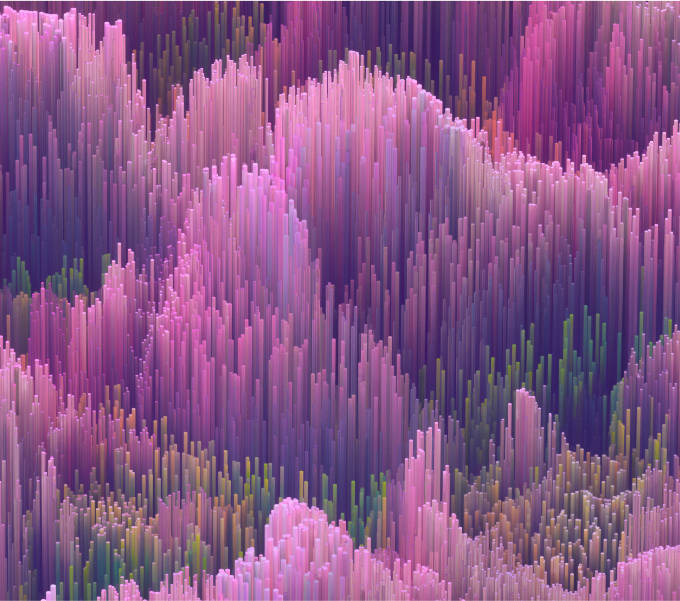 AI and Machine Learning
Next generation technologies
Leveraging a decade of world-leading University research in the application of Artificial Intelligence and Machine Learning, Cartographer is highly automated.
Reduce deviations from your targets through precise whole-of-orchard data analysis; our platform collates all the information you need to improve orchard outcomes.
And we're continuously developing new insights, not just for your immediate operational needs, but also for the whole supply-chain, from the block to the orchard, to the pack-house, and beyond.
Simple. Minimal.
Up and running in minutes.
Easy to operate with minimal training and few personnel, the Cartographer can be up and running in minutes, collecting invaluable information about the state of your orchard.
Effortlessly perform scanning, benchmarking and analysis around the schedule of your current operations.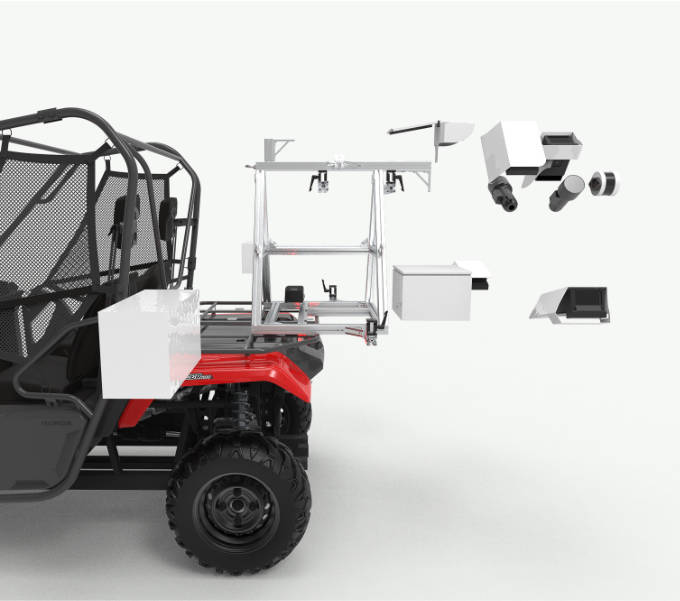 Configurable, modular design
Tailored to your needs
Thanks to our unique and patented imaging technology, the Cartographer platform can be configured to fit a variety of base ATVs, and is suitable for not only a wide range of crops, but also varying row spacings, layouts and canopy geometries.
Cartographer Process
Easy as 1, 2, 3!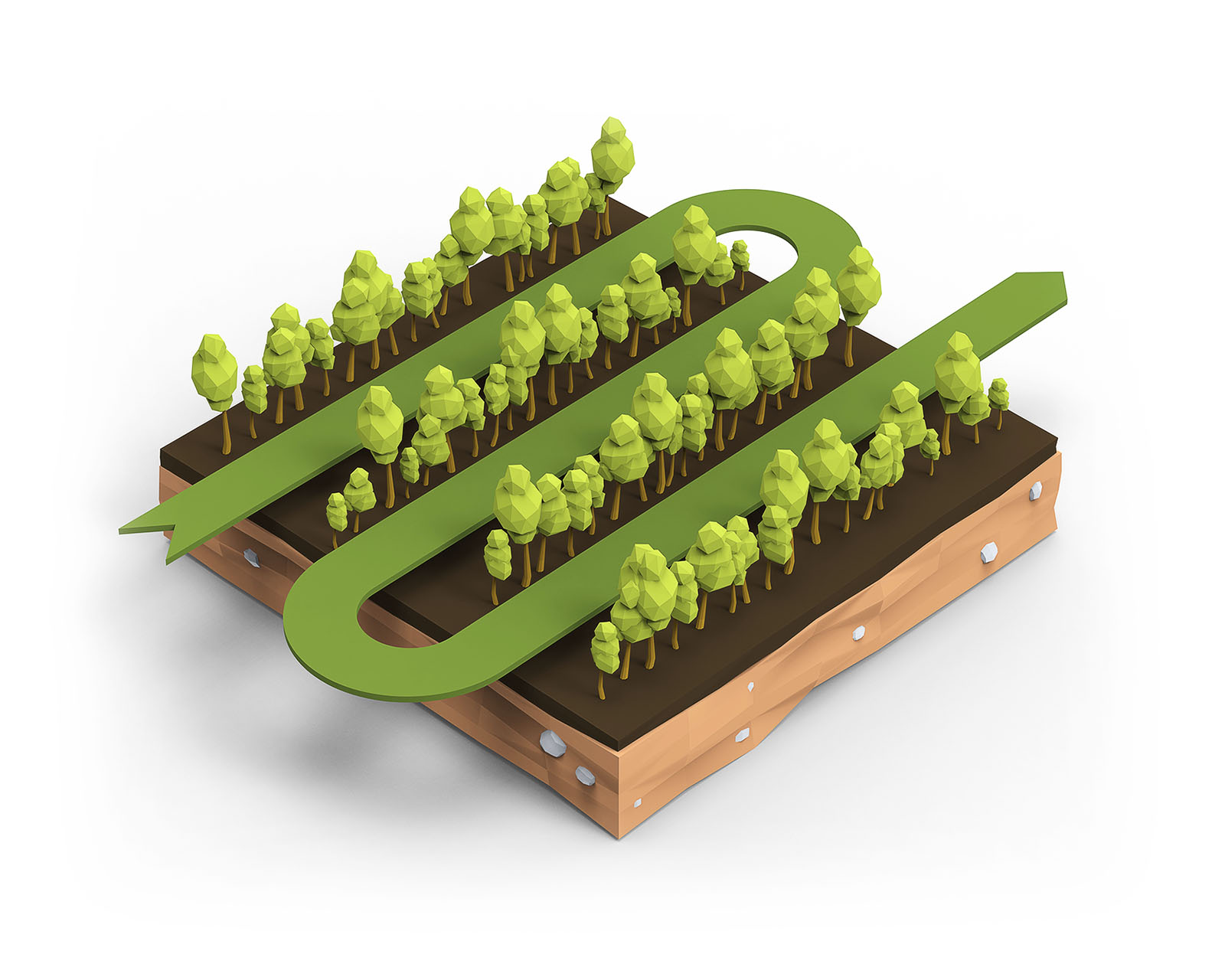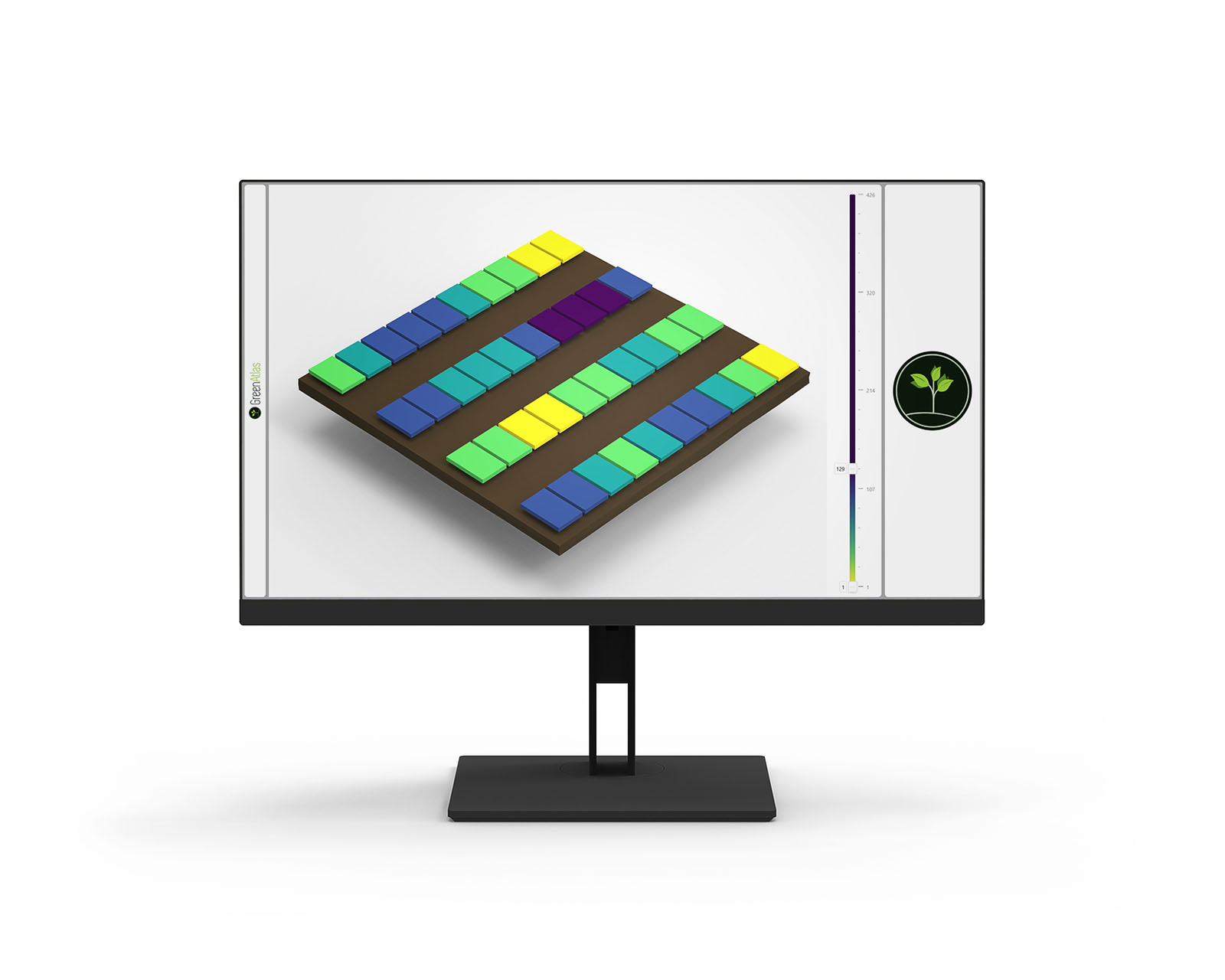 Capabilities
The Cartographer is designed to service a wide range of crops, with varying density, architectures, and phenologies. Our capabilities are continuously evolving and currently we include a diverse set of valuable tools.
Specifications
| | |
| --- | --- |
| Speed | 20km/h, 15mi/h |
| Coverage | 6 hectares/h, 15 acres/h |
Typical trellised orchard, Inter-row spacing: 4m, Imaging: Both tree sides
| | |
| --- | --- |
| Speed | 45km/h, 28mi/h |
| Coverage | 50 hectares/h, 120 acres/h |
Inter-row spacing: 7.25m, Imaging: One tree side (e.g. mummified almond nuts for orchard sanitation activities)
| | |
| --- | --- |
| Battery life | > 10 hours |
| Data delivery | Typically available next morning |
Orchard Architectures
Formal 2D, 2 ½D training systems
3D untrained trees of virtually any size
V-trellis
I-trellis
Data Delivery
Our custom processing system produces a range of outputs that can be delivered as required.
An interactive web viewer
Raw data files for use in any compatible software or apps
GeoPDF for real-time, in-field location overlay on phones / tablets / tractor cabins
Automated agronomic reports, also in GeoPDF format
Geographic Information System (GIS) integration
Zone maps to highlight areas of interest or concern. Upload directly into your variable rate equipment for automated spraying, spreading, thinning and pruning
Customised to suit your specific farm needs
Available Reports
Bud-sites and Bursting Bud Density Estimation
Flower Density Estimation
Fruitlet Density Estimation
Mature Fruit Density and Yield Estimation
Fruit Size Distribution
Tree Geometry Mapping
Leaf Area Mapping
Fruit Colour Mapping
Fruit Cluster Mapping
Variable Rate (Spray, Spreading, Thinning, Pruning)
Weed Density and Location
Fruit and Nut On-Ground Mapping
... and many more!
See a sample
Online demo
Green Atlas is proud to offer an online demonstration of real-world, typical sample data, showing the imaging and analysis capabilities of our Cartographer platform, with results that you can expect from your orchard.
Learn More
Green Atlas can provide scanning services via its network of delivery partners, or by a direct-to-farm lease for larger growers. Please reach out to a partner in your region, or schedule a call with us.
Cartographer services are typically provided via a delivery partner who will consult with you about your needs, then bring Cartographer to your site and manage the data collection.
After scanning, the delivery partner will process the data, and work with you to get the most value from the resulting maps.
Cartographer data is typically processed overnight and available the next day, but some of our partners can provide same-day turnaround for certain time sensitive applications.
Cartographer provides maps of the fruit per tree or per linear metre/foot along the rows, as well as the total fruit count estimates for whole blocks, and this does require some field counting for calibration.
Cartographer can also provide a view of the relative fruit or flower density across your orchard without any counting at all, to show the difference between high and low performing areas of each block in relative terms.
If you're working with one of our delivery partners, you don't need to do anything at all - they will come to you and manage the scanning process.
For direct-lease customers and delivery partners, operating is very easy. Just turn Cartographer on, wait for it to initialise, then flick the switch and start driving!
While it is possible to detect flowers and fruit using consumer grade cameras, it is difficult to achieve accurate results every single time.
At several times of day, direct sunlight 'washes out' the photos, falsely reducing the detections and counts.
Green Atlas has engineered a sophisticated photography system (patent pending PCT/AU2019/051007) that eliminates this problem entirely. It gives the right result every time, so that you can make decisions with confidence.
Cartographer also provides canopy geometry data such as tree density, leaf area index, canopy height and volume that are not able to be captured from standard consumer devices.
Drones or satellites can be a cost effective and fast way to gather imagery from above, but in our experience the most accurate data is obtained from the ground, looking sideways at the tree, where everything is happening.